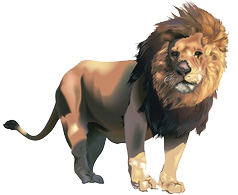 AS A LION CLUB MEMBER
You'll join a group of service-minded men and women who volunteer to support your community every day. You'll also become a member of Lions Clubs International — a respected international organization, a leader in your local community and a friend to people in need.
Our club offers friendship with like-minded people who are interesting, fun and dedicated to our community. It presents the opportunity to share in a long tradition of service in the community, state and national/international projects..
Membership in the Lions Club is by invitation only. Don't be put off by that; we welcome all inquires and would be happy to find a current member to sponsor you. The best way to do that is to attend one of our regular meetings for an introduction. After hooking up with your sponsor, simply print off an application and mail it in. New members pay an entrance fee of $25 or must submit the proper waiver certification form. Club dues total $33 per quarter. This included district, state and international dues. Click the button below for a membership-application.
Download Application